BUILDING DREAMS
That's what we do at Armstead Construction. We've been building custom homes in the Northern Colorado area since 1991, never building the same home twice. Our homes and remodels are exercises in craftsmanship that express our dedication to quality and focus on customer-value.
Armstead Construction, Inc. can also make the house you already have into a home you have always wanted. We take pride in remolding homes to fit the customers needs and wants. Need a new bathroom or trying to finish your basement? Armstead Construction, Inc. can do any size addition or remodel.
OUR HOME OWNERS SAY
We'd met Jeff a number of years ago and asked him to bid on the rebuild and slight modification of our home following a fire. We were very impressed with his work.

His easy demeanor and local knowledge led us to hire him over a number of other vendors. In working with him he took a personal interest in keeping us informed, telling us what he needed from us and how the timetable was playing out. He was able to suggest vendors for plumbing, cabinetry, appliances, etc. and summon skilled subcontractors to maintain the project schedule. When a sub or one of his people failed, Jeff quietly and effectively corrected the problem; no bursts of fireworks, just "fix it and move on".

As we considered options/upgrades we found him very knowledgeable and willing to present pro/con to help our decision making. At the same time, he recognized it was "our house" and acted to keep us happy.

He was available by phone, text and email making questions and decision making easy.
I have had Armstead complete two major remodels – the kitchen and the master bathroom. I am very pleased with the outcome. They not only completed the work professionally but made very helpful suggestions throughout the process. The upfront estimates were accurate.
We hired Jeff and his team to design and finish our basement. Jeff and his team were extremely personable, flexible and able to meet our needs and accommodate our schedule. Armstead construction were very respectful of our family needs and were always available for questions. They were in communication with us regarding who would be where when. Their workmanship was outstanding and any minor issue, which there were very few, was immediately taken care of and corrected. Their suggestions helped us create a space that exceeded our initial plans. The job was completed on time and on budget.

We highly recommend Armstead Construction for your construction or remodeling needs.
Armstead Construction did more than build a house for us, they created a home that more than met our expectations. Jeff and his team guided us through the entire process and their expertise was invaluable in giving us our forever home.
We have been so pleased that we chose Armstead Construction to add a small mudroom/laundry room to our home. Jeff was great in providing a detailed budget for us. We knew upfront what the project would entail and how everything was priced. Jeff worked with us to modify our original plan and make it all doable for us. He is so knowledgeable and conscientious, answering all our questions and following up when unexpected events cropped up. In fact, the whole Armstead team, from Deb in the office to Nic on site, to all the sub-contractors, included polite, punctual, professional and all-around nice people! And, when you are involved in a remodeling project, you want fun and friendly folks in your kitchen! We feel we hit the jackpot when we hired Armstead and encourage you to have them complete your project. You won't be disappointed!
I was extremely pleased with all work done by Amsted Construction. They were easy to work with, kept within budget,finished the job when expected, offered multiple solutions when issues arose, Workers were always on time, considerate of keeping everything cleaned up at the end of the day, polite, and professional. We were living in the house as work was done and there were never any issues.
Armstead Construction did a complete overhaul of our master bathroom; along with improvements to our staircase and landing. All of the people at Armstead Construction were extremely knowledgeable, professional, and friendly, and brought excellent ideas to the project. My bathroom remodel was something I had dreamed about for years and Armstead Construction made my vision come to life before my eyes. The entire remodel process was pleasant with the end result being a gorgeous bathroom and a much-improved staircase and landing. What I love best about Armstead Construction is that they listen to the client and provide affordable options to achieve client desires. This is our second project managed by Armstead Construction and both have resulted in quality, durable construction. I would definitely hire Armstead Construction for any future projects and would recommend them highly to those considering building a home or remodeling their current home.
The Armstead Construction headed by Jeff Schneider did an amazing job on our remodel. I drove them hard because I had a time deadline, and they put their hearts and sousl into pleasing me and getting the job done RIGHT. They sometimes questioned what I was asking them to do, but they did it, and in the end they were pleased, too. We had a most compatible working relationship, and the results of their efforts, according to everyone who sees our house, are just fantastic.
Armstead Construction Inc recently did a complete remodel of our master bath and it's beautiful! Jeff helped us get the bath remodel we wanted while staying within our budget. He walked us through the process and laid out all the costs so there were no surprises. The Armstead team was professional, easy to work with and very responsive to any questions we had along the way. Everyone who came into our home to work was polite, respectful and very skilled at their trade. This was the second home project Armstead handled for us and we would highly recommend them.
Armstead construction finished approximately 1200 sq. ft. In our lower level as well as added on to the main level to create a second master suite. The quality of work was excellent! Jeff listened to what we wanted in each room and worked with us to accomplish this. The work was finished within the time frame presented to us. All sub-contractors worked together so deadlines were kept. During our construction Jeff was in constant communication with us and always accessible by phone. I have worked with many contractors over the years but Armstead Construction has been by far the best. I strongly recommend them and will use them again for all other projects.
Jeff was wonderful to work with. He took care of everything and made the job of adding a bathroom in our basement go smoothly. It was nice to have someone who knows what he is doing in charge. I highly recommend Armstead Construction. Our bathroom turned out beautiful. Thank you.
Jeff Schneider has done a phenomenal job on our extension to a 112 year old house in Old Town. His attention to detail, endless patience and knowledge of codes and building practice brought this challenging project to a happy conclusion. There was never a question that he could not answer and every sub-contractor was personally supervised by Jeff.
"Wow! We couldn't be happier with our kitchen. All of you were wonderful to work with (and patient with our input…) BIG THANKS!!!"
Jeff Schneider of Armstead Construction, Inc. recently completed a kitchen remodel for us. Jeff came to the house in mid-November and the job was completed by December 21, as promised! Not only was the job done quickly and on time, but the work was impeccable. His crew was meticulous in everything from hanging cupboards to putting in trim. When the inevitable complications arose with the timing of subcontractors or missing parts and pieces, Jeff and his crew handled everything with calm professionalism and we had little to no stress throughout this remodel. Jeff also had excellent suggestions about specific details such as how to add wood siding to one wall of an open closet, which matched the living room walls. It turned out beautifully. The final outcome of our kitchen was better than we could have imagined and Jeff's work is a large part of the reason for that.

Jeff gave us an incredibly detailed estimate. At each payment we received an updated detailed estimate of the work completed to date. There was never any question what we were paying for and the final bill was exactly as estimated.

The remodel of our kitchen was successful and better than we could have imagined, largely due to the work of Armstead Construction.
"I wanted to let you know how pleased we are with our floor in our bathroom and the way it turned out. We very much appreciated the way you worked to solve the problem and to work around our schedule during the holidays."
"I'd like to thank you for the excellent job your construction company did on my remodel. I was very pleased with the final result. You did everything you said you'd do and lived up to the expectations that had been recommended to me. You were patient, professional, and took the time to listen to me and answer my questions, which I appreciated. My overall experience with everyone associated with Armstead Construction, Inc. has been a pleasant one and I would be most happy to recommend you to other people for their building projects."
OUR PORTFOLIO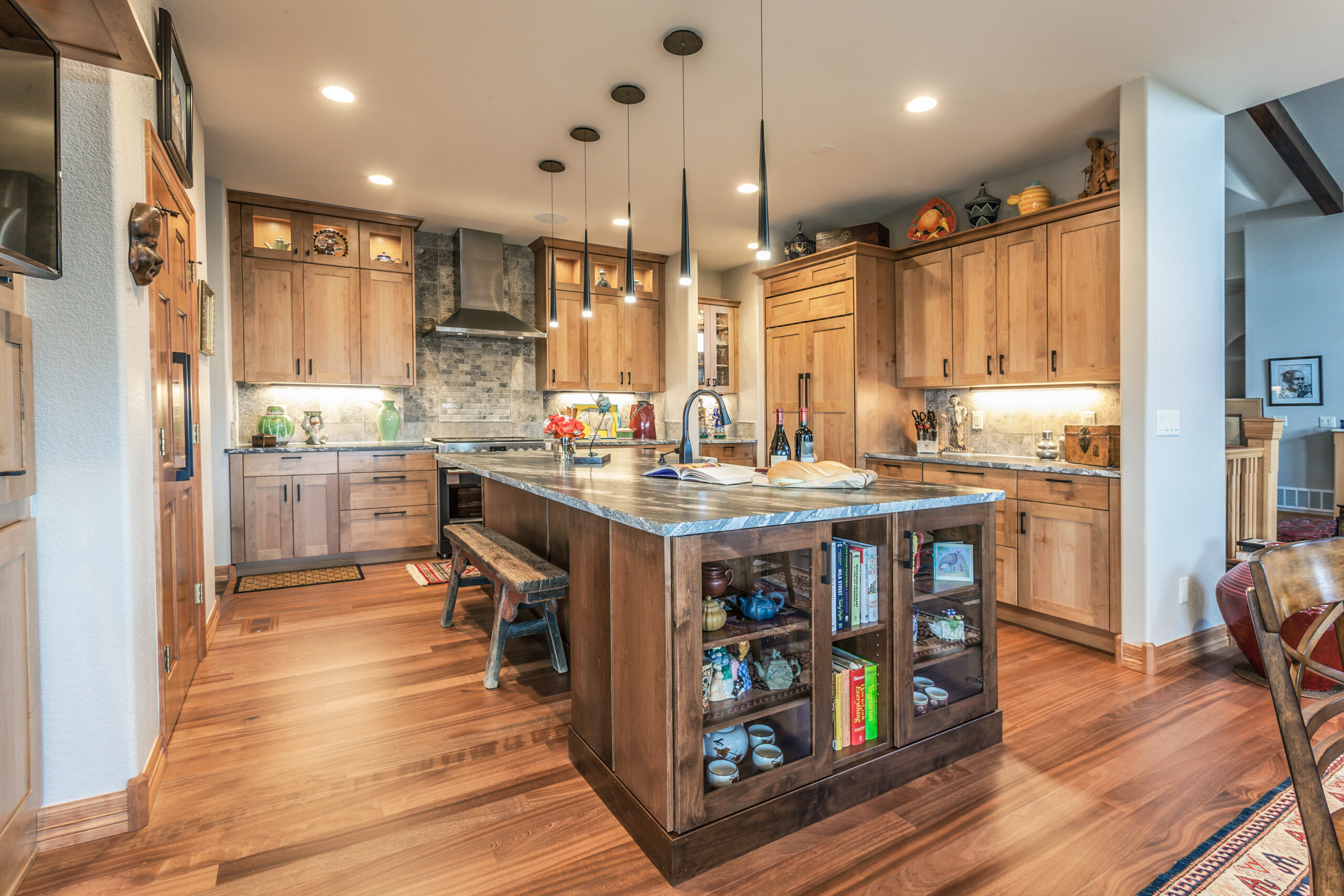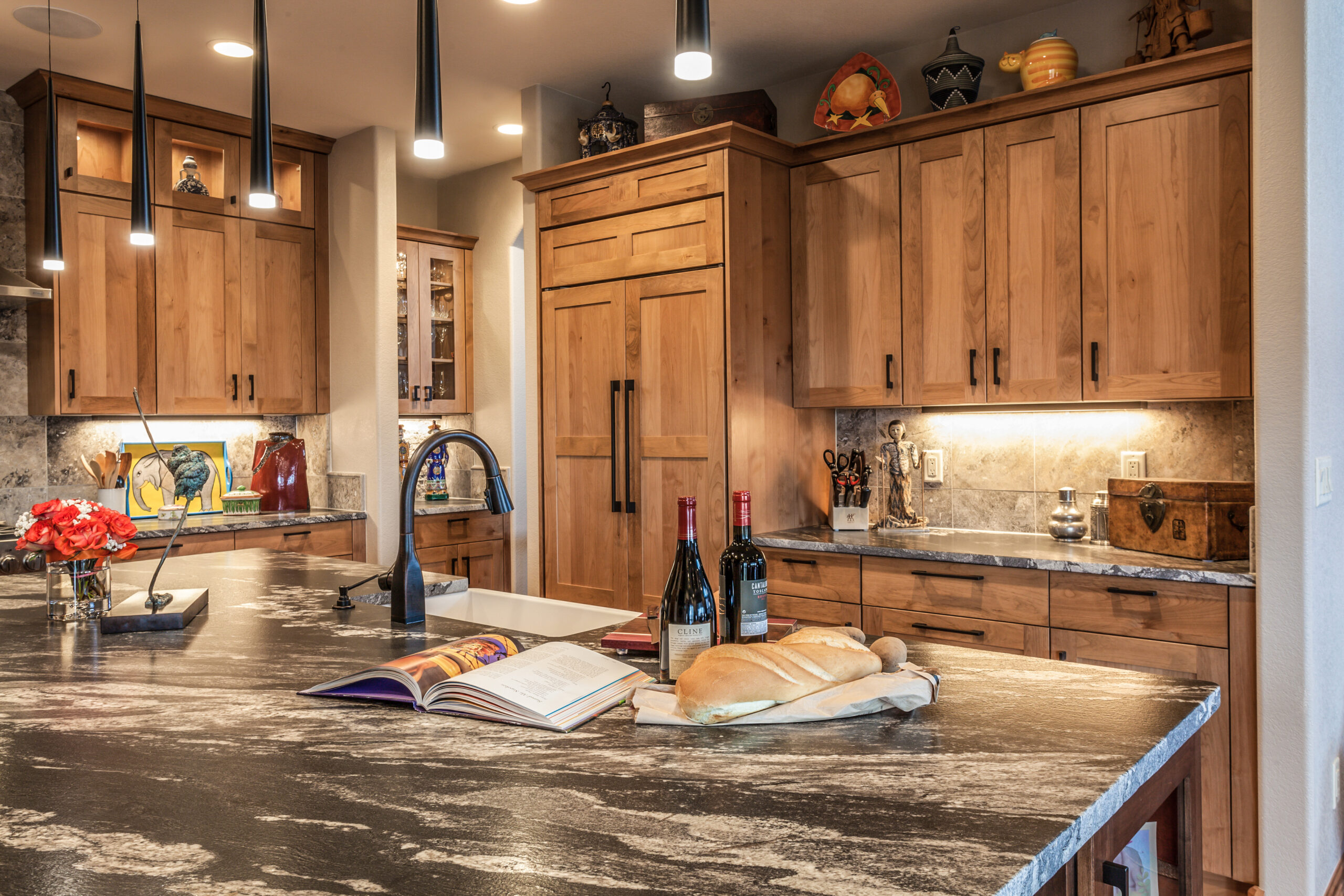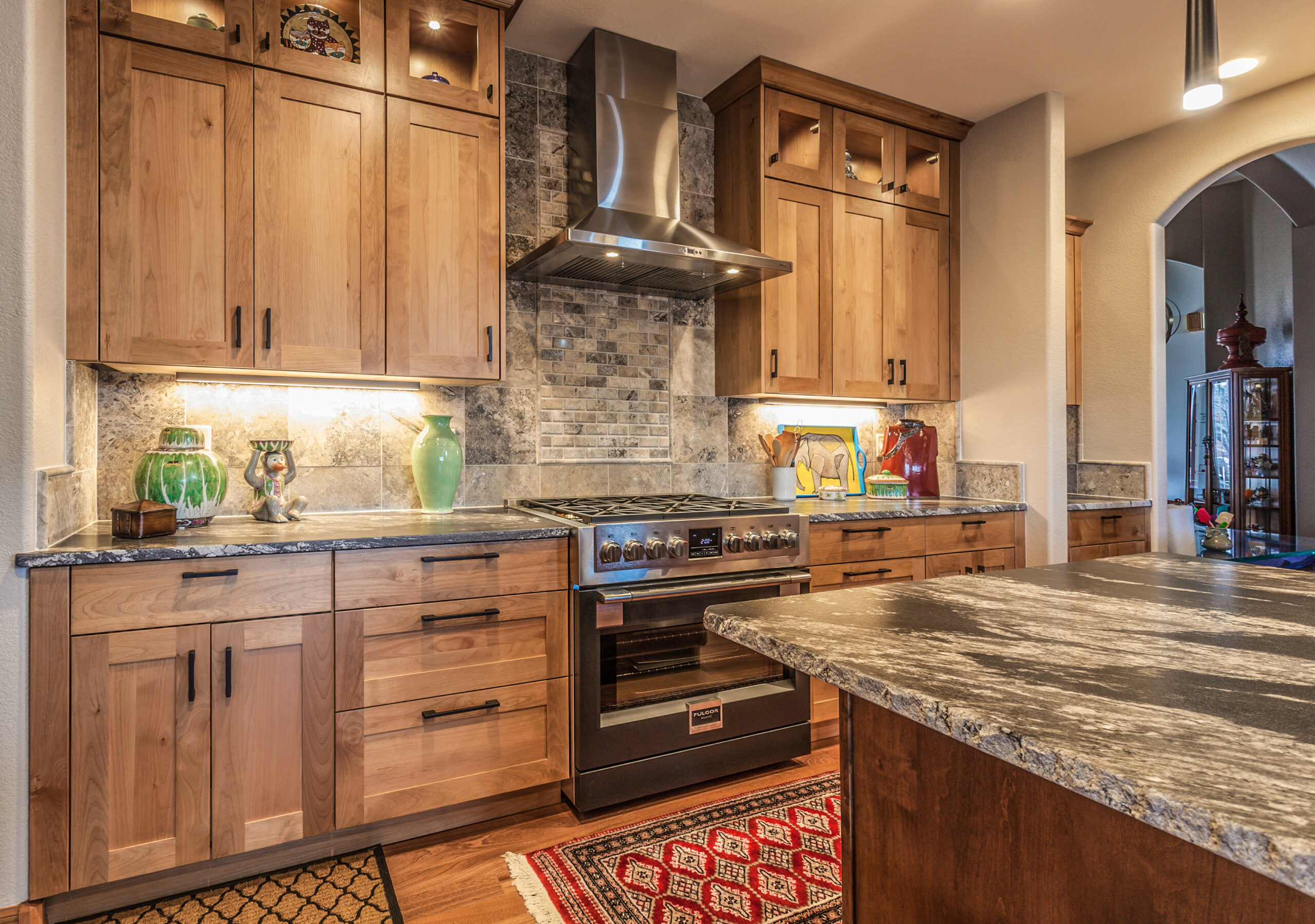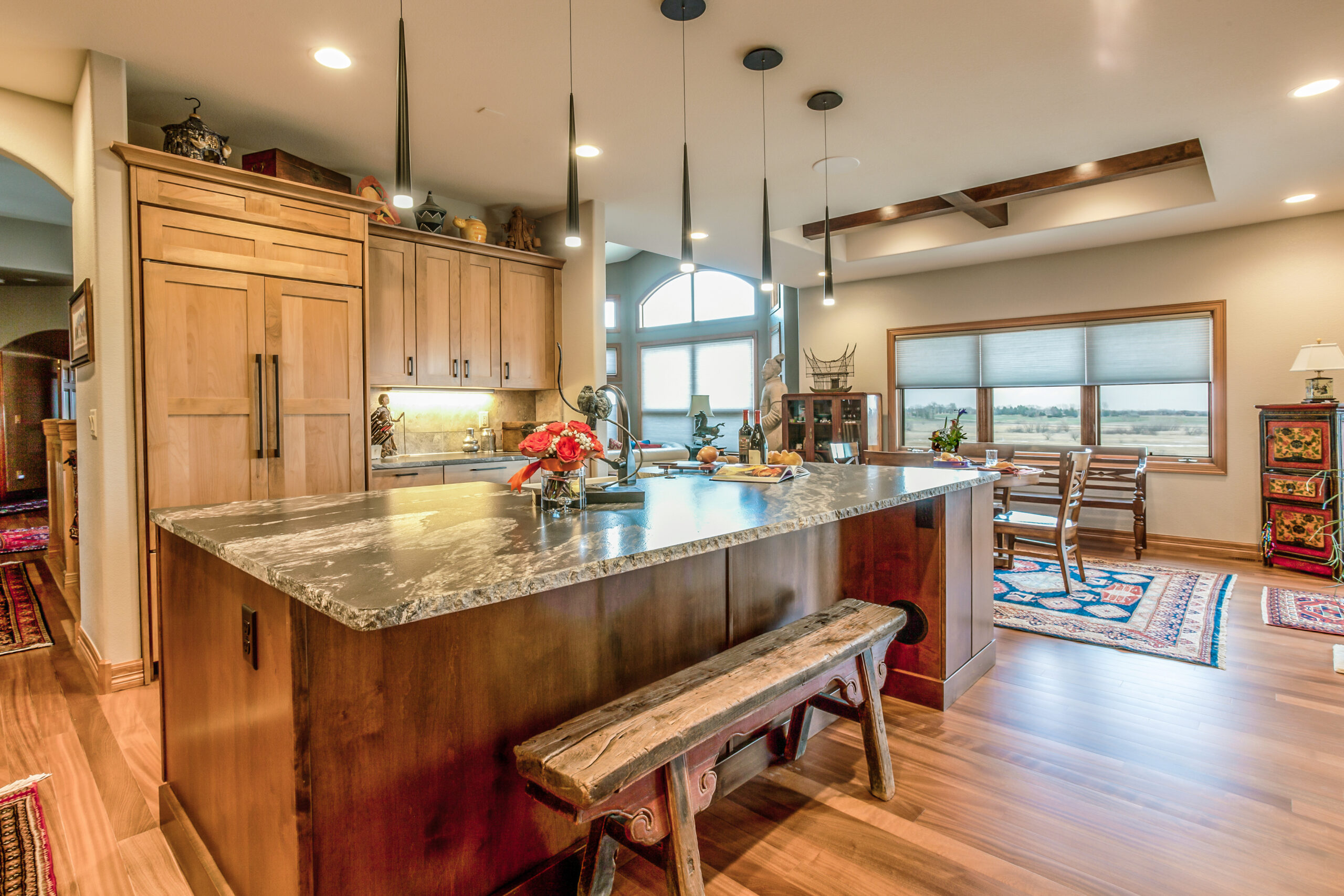 Custom Kitchen Remodel
Highly personalized and tailored kitchen space that features custom cabinetry, fixtures, layouts, and materials.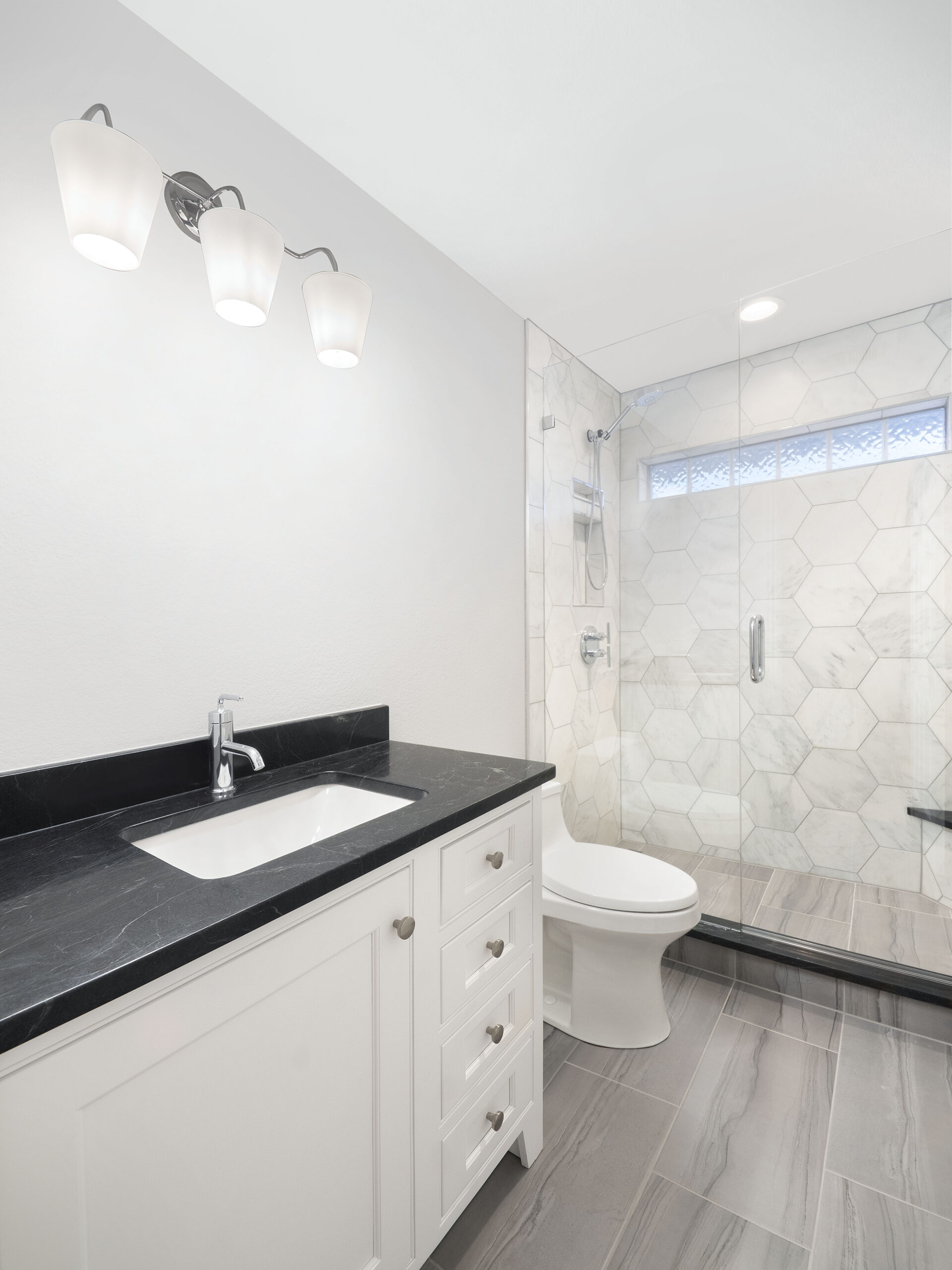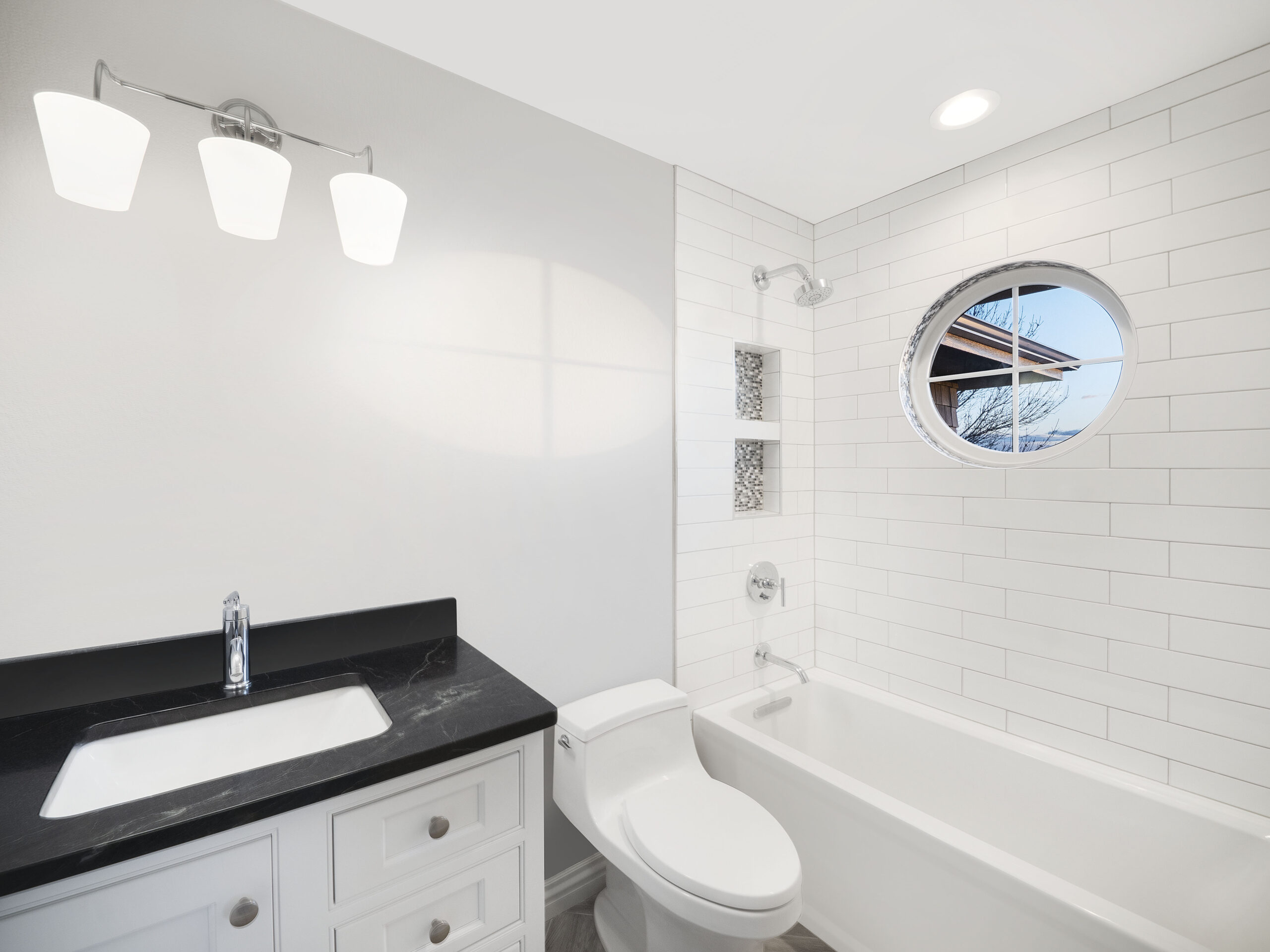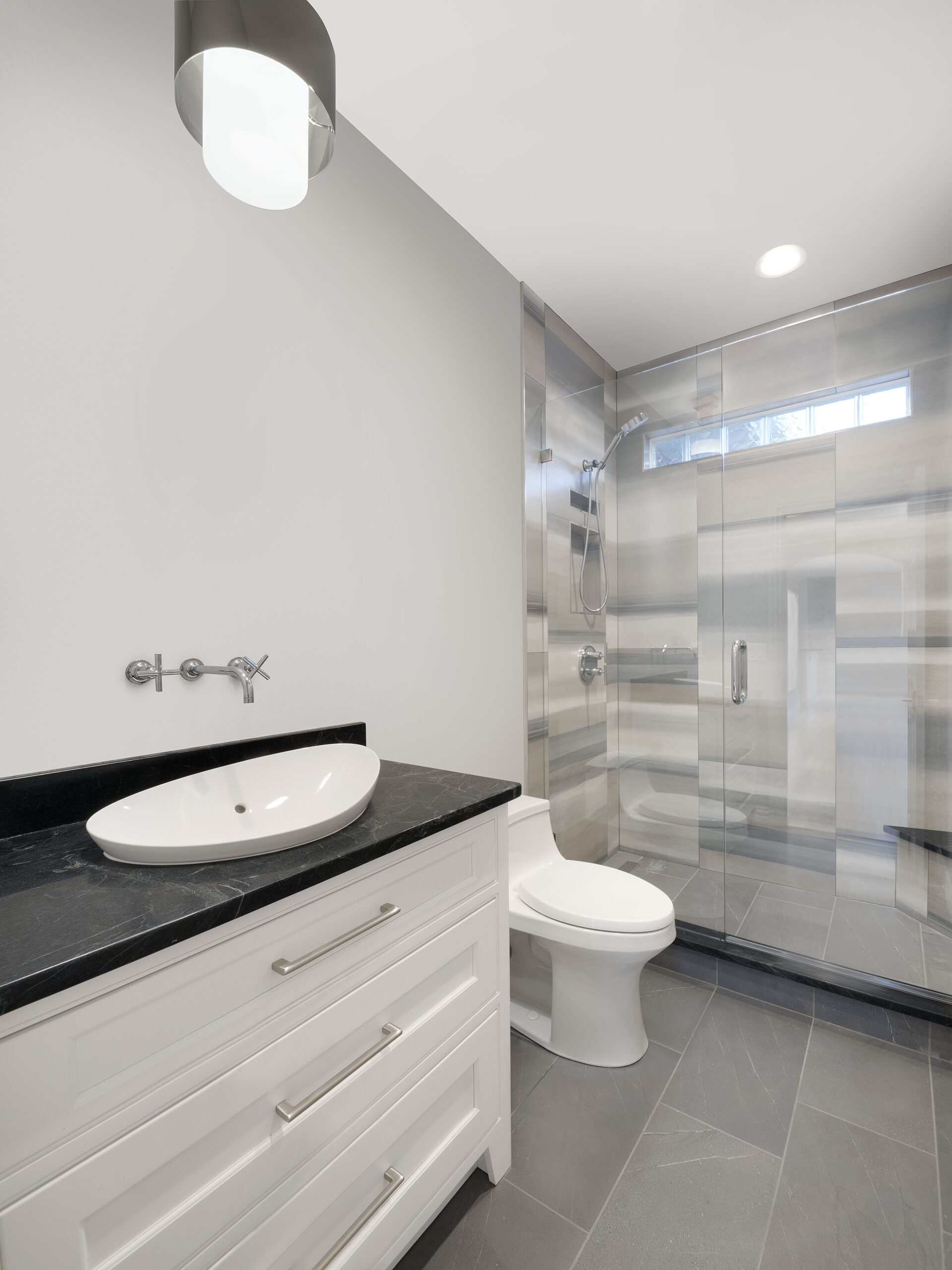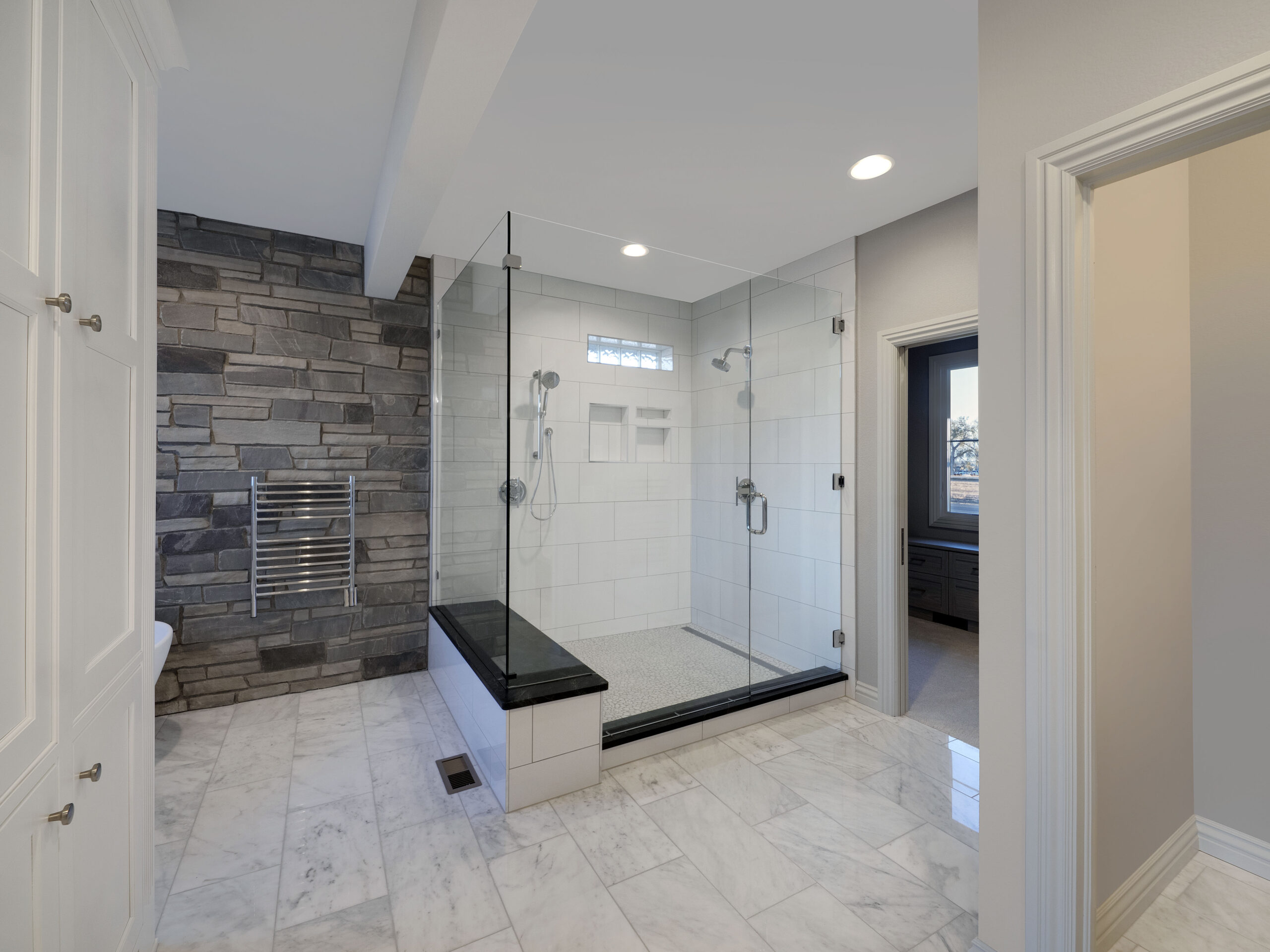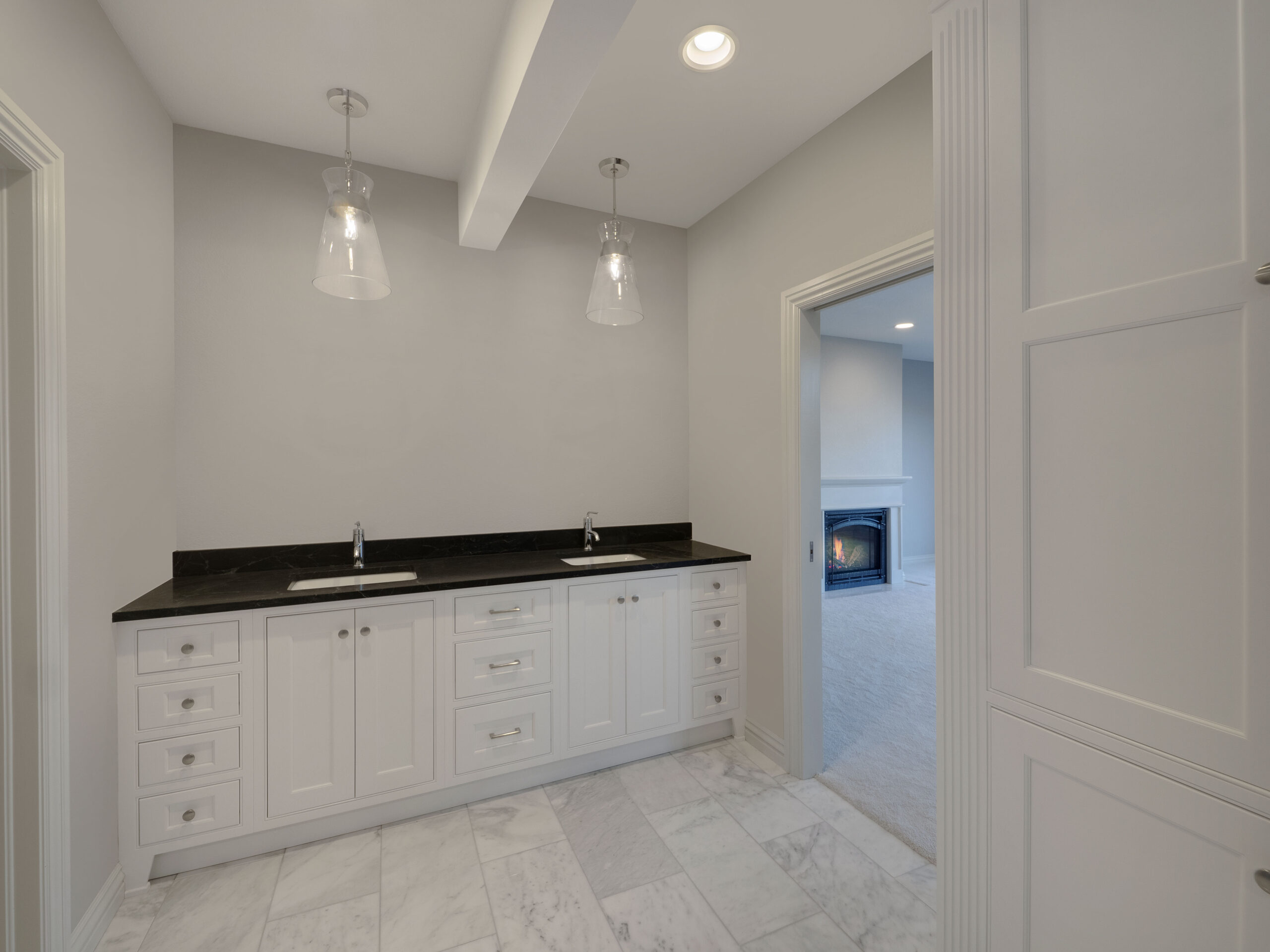 Bathroom Remodel
With each bathroom remodel, we design so that it sets apart from any other room in the house. The designs, configuration, and construction always meet the specific requirements, preferences, and style choices of the homeowner.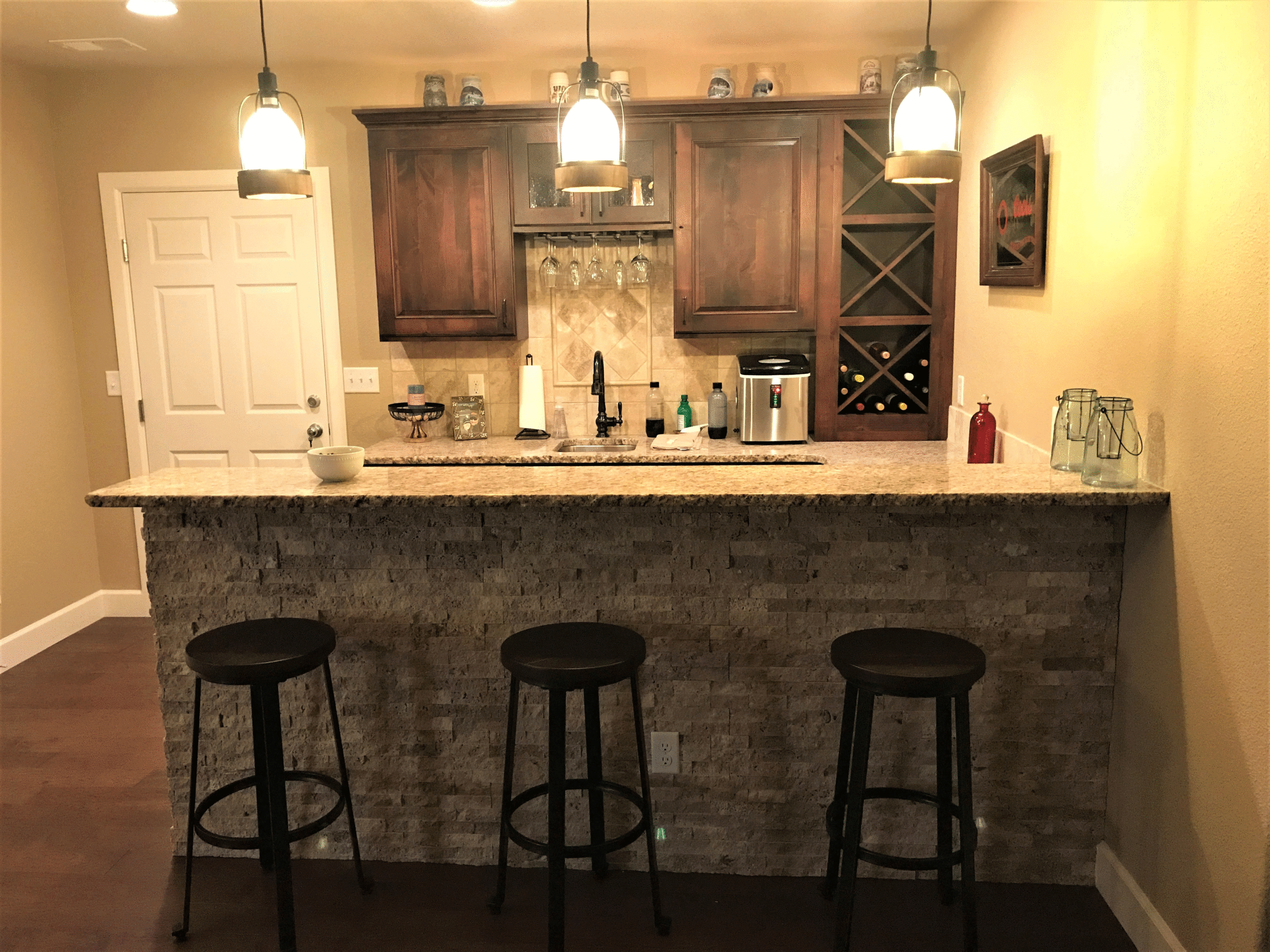 Down to the Basement
Finishing a basement provides an opportunity to transform an underutilized space into something unique and functional like a bar or pub with a custom-designed countertop, stools and more.
PROUD MEMBERS OF